Facebook is one of the biggest social media platforms on the internet. It has over a billion active users. All of which could be your fans by liking and following your updates. Whatever your business may be, SEO Agency or Fashion agency, a Facebook page can be of immense benefit to your business. With over 42 million active pages on Facebook, how do you bring your page to the front of your audience and gather more likes?
Building a mountain of likes on facebook is not an easy venture. It takes time and effort, sometimes a lot of money to achieve. It is easier for popular brands to get likes because people are already familiar with their brands. But for SMEs and new businesses to get a ton of likes, can be a challenging task especially when they are working on a low budget.
Here are 7 tips to help you get maximum likes on Facebook from active users who may become your customers.
1. Never Buy Likes
Facebook likes are not just about the numbers. Likes are made by actual active people who may be your customers at one point or the other. Buying likes is not wrong, but can you verify that those likes are from active people on facebook? Are they aware they like your page? Do they like your page because they like your brand? When users like your page, there is a probability that they would likely return to check your page for updates. It is likely that they may be within your target demographics too which makes it easier for you to convert them.
Buying likes is not recommended because facebook's organic reach is constantly declining making it highly unlikely for them to see your updates. Also the likes may be from random people who may not be within your target demographics; they may not be active on facebook or worst still may be generated from automated bots. Getting Facebook likes requires a lot of time, and effort. Without putting in the effort, your page will not show a lot of likes. Do not expect to get thousands of likes within your first month, but set realistic goals and try to achieve them. Slow and steady wins the race.
Also Read: How to Increase Facebook Page Reach?
2. Take Advantage of Videos
500 years of YouTube videos are watched every day on Facebook. People are interested in videos especially mobile users. Posting engaging videos will encourage people to share your page and this could increase your page likes drastically. Viewers will follow your page in anticipation of similar content; they are all looking out for more engaging video updates from you. Video marketing is fast catching on as one with the highest return on investment. Magneto e-commerce agency has discovered the benefits of using videos in e-commerce; increased engagement, more traffic and more sales.
Incorporate video in your updates to increase engagement, this can lead to more shares and more likes for your page. Remember, if people like your videos, they will share it without being told to do so. It is recommended that you focus on content quality and engagement level.
3. Testimonials
Testimonials from your customers can increase brand awareness and increase your likes. People who see good testimonies about your product/service will like want to try it out for themselves. This can increase your customer base and eventually sales. Encourage your customers to write good testimonials and to invite people to like your page. Try to offer good quality products/services to avoid negative testimonials Also encourage your customers to make product reviews across social media channels and link them to your page to increase brand/product awareness. When people see the practicality of what you are offering, they will trust your brand enough to give it a trial. Make sure that trial convinces them!
4. Free Gifts
People like free stuff. Giving away something would encourage people to know more about your brand. You can give away digital products of good value that may connect to your brand or the product/ services you offer. This could be e-books, manuals, free subscriptions, coupons and so on. This act of giving would not just help you get more likes but also build loyal fan of your page who would check regularly for new updates from you. Depends on your strategy, but you can set milestones like giving away free e-books (worth 20 dollars) to the first 100 people to like you page after this update.
5. Link your Facebook page to you website and other Social Media accounts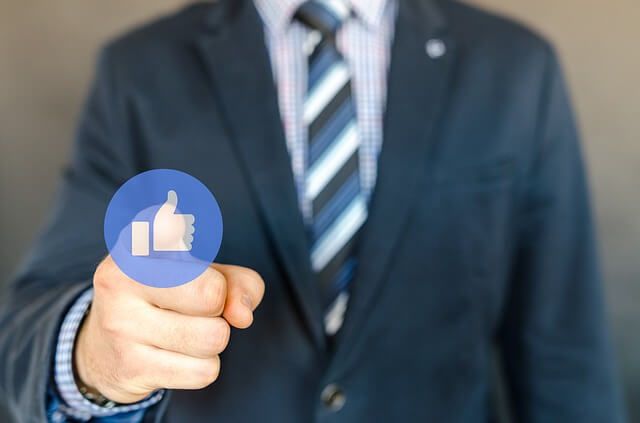 Link your facebook page to your website and other social media accounts. Give customers the option of liking your page as a call-to-action to remind them that they need to like in order to keep updated on recent developments on your page. The internet is a web; it is recommended that your accounts across social media be connected and easily accessible to customers to encourage followership. Social media pages to link to facebook should from YouTube, twitter, instagram, linkedin, and others. Ensure that the link to your facebook page is on your official website.
6. Promotion
Facebook promotion can extremely target. You can choose to display your page to only a certain category of facebook users. You can choose them based on interests, age, sex, location and profession. Posts can be promoted too, it is cheaper boost posts to fans who already like your page but in order to generate more likes it is recommended to display your posts to targeted facebook users. If your post is engaging enough more likes will come to you, especially if the post content is an interesting video.
Also Read: 5 Reasons to Internet Marketing is Essential for Your Business
7. Engaging content
Participate in trending topics; ensure your content is creative, short, engaging and timely. Post seasonally sensitive updates by showing you care about your customers on such times. You cannot put a price on good and timely content because it helps your business establish trust and a frequency for your updates. Ensure you are available to respond to comments, queries and questions on the posts on time. The responses prove that you value the opinion of your fans and are ready to help them with their needs. When you leave your page without update for a long time people begin to lose interest and your engagement drops. Keep in mind the likes you are collecting are from real people; study their behaviour using analytics to figure out ways to increase content quality.