So you're planning your next trip to London and the inevitable question gets asked 'oh, what attractions are you going to see?' and immediately you respond with the obvious ones. The likes of Buckingham Palace, The Houses of Parliament and London Dungeons all get mentioned. But what if I told you there were so many more attractions people are unaware of. Below are the top five most overlooked London attractions.
Thames Barrier
Do you remember the disaster film 'Flood' starring Robert Carlyle? Probably not to catch you up to speed it was based around the idea of the Thames Barrier failing and London becomes completely submerged.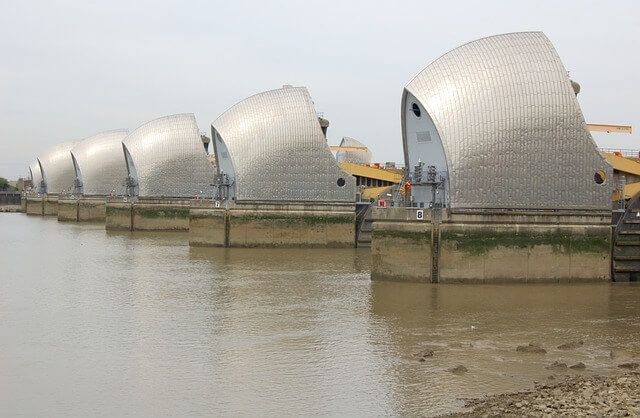 Now before that film (potentially) becomes a reality, I suggest you head down to Woolwich, jump on a boat cruise and take a look at the world's second largest movable flood barrier.
Also Read: 5 Best Places To Visit in London To Take A Vacation
The London Helicopter
Okay I did say to avoid the likes of Buckingham Palace; however that's only by foot. Instead, how about taking to the sky to get a guided tour of the iconic attractions? The London Helicopter provides a great service and includes champagne packages as well. What a great way to see the capital.
Not only will you avoid all the hustle and bustle of tourists, you'll also manage to get some excellent aerial pictures. Ray bans at the ready, it's time to get in the chopper.
Bunga Bunga
Named after Silvio Berlusconi's infamous house parties, Bunga Bunga just oozes Italian vibes. If you don't believe me then listen to this, you enter via an Italian phone box, walk past a gondola shaped bar and sit opposite a wall with the canals of Venice on.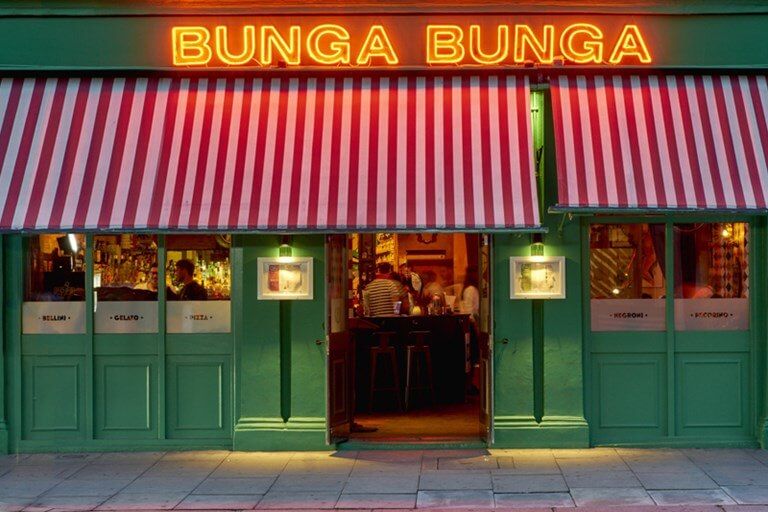 The Italian experience doesn't just stop at visuals; it hits all the senses. Ham and salami drape from the ceiling like a high priced chandelier, offering smells as authentic as any Italian restaurant. You can even sample the restaurants signature horse's head cocktail. *Insert Godfather related joke here*.
Shell Mex House
If I asked you where the largest clock face in London is located, you'd probably say Big Ben. But you'd be wrong; it's actually located on Shell Mex House.
The face is 7.62 meters in diameter so the next time you're in The Strand, go and marvel at its greatness.
Clink 78
After a long day in London, ending up in a prison cell is usually a bad thing. However at the Clink 78 hostel, a prison cell is actually a room type you can choose!
Set in a 200 year old courthouse, this hostel keeps the law theme going. Its TV & Film space is even set up to look like a courtroom.
Also Read: A Guide To The Tower Of London
This hostel is a great social hub for backpackers and people looking to meet new friends!
Conclusion
So there you have it, the next time you're in London don't stick to the 'norm'. Go out and explore what else London has to offer.