With 300,000 tonnes of clothing binned every year in the UK alone, the amount of clothing hitting the landfill across the world is truly staggering. The world produces more than 100 billion garments each year, but with the advent of fast fashion, much of it is worn once or twice before being consigned to the bin. This isn't just damaging the world around you – it's damaging your wallet too.
We're joined by premium retailers of women's straight cut jeans, Trilogy Stores, to investigate the cost of fast fashion.
The appeal of fast fashion
Fast fashion covers the recent trend of rapid fashion consumption. The trend has given way to a new sense of thinking by consumers too; people are less attached to their clothing and more willing to throw away a garment after one wear.
This demand from customers is pushing retailers to offer cheaper garments quickly. They now expect delivery faster than ever before and convenience when it comes to product range and stock levels. This can lead to retailers ordering more inventory than they need – resulting in wasted garments. To meet the needs of this new generation of customers, innovative tools are also now being created which are further driving fast-fashion. Technology such as digital product testing platforms, virtual samples and digital fabric libraries are all decreasing the length of the supply chain.
The trend of fast fashion is also fuelled by micro-seasons, in which new trends crop up outside of the usual fashion seasons of the year. Now, many fast fashion retailers are releasing new product ranges weekly to get ahead of any upcoming trends. This also encourages people to buy more so that they don't feel out of the loop.
Then there's the matter of influencer marketing. This involves sending online influencers products for free, with the hope that they will post an image of them wearing it or a recommendation about the garment to all of their followers. However, some of these clothes may never be worn, or put on once for a photo and then never used again.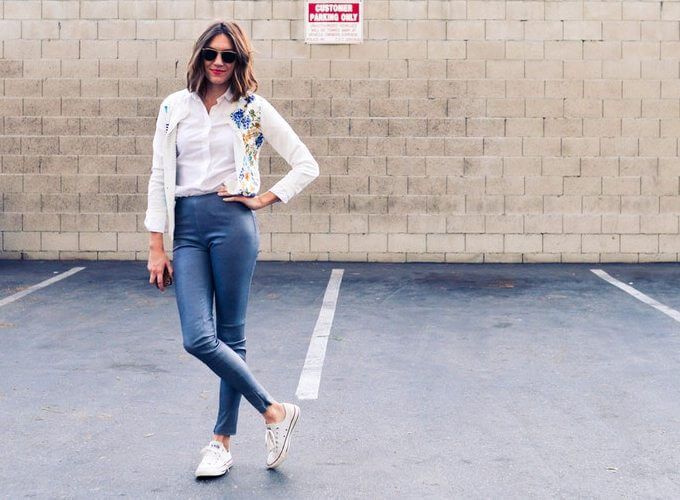 With a surge of garments being created and the nature of them being worn a handful of time before being thrown out, the issue of waste is astounding. The escalation of the issue has led to the UK government announcing that they'll be looking into the environmental impact of fast fashion. But, as well as this, how does fast fashion affect you?
The real cost
It's not as cheap as consumers may think either. Due to the low prices of products, customers are drawn in and end up spending more on cheaper products than on one expensive garment. These cheaper clothing pieces are generally not as high-quality or as long-lasting as clothes from pricier brands. Over the course of the year, this might lead to someone actually spending more on clothing items than they would if they had bought on reliable product to start with.
With a shorter item life, cheaper clothing is actually more expensive in the long run in terms of cost-per-wear. As a whole in the UK, the average lifetime of a garment of clothing is around 2.2 years. But, event extending the life of clothing by nine months could reduce its final environmental impact.
The damage to the environment
The environmental cost of fast fashion must also be considered. We're seeing many of our garments ending up in landfill sites after been worn a few times – people are happy to throw these away as they spent so little on them. In fact, it is estimated that £140 million worth of clothing goes into a landfill each year. In addition to this, according to one article, over one million tonnes of clothing was purchased in the UK in 2016 and within the same year, fabric waste in the supply chain totalled 800,000 tonnes and consumers threw away 300,000 tonnes of clothing.
How to fight fast fashion
But what can be done?
The first thing is to start viewing clothing as an investment. High-quality clothing is often made with less synthetic materials and is longer-lasting – reducing your carbon footprint. Invest in staple pieces that can change with the trends so that they don't need to be replaced every season. An expensive pair of jeans for example are wearable all year round and are likely to last longer than a cheap pair you might buy from a fast-fashion store.
Regarding premium-quality clothing, Trilogy Stores say: "At Trilogy we understand how hard it can be to find the perfect pair of jeans which is why we've done the hard work for our customers by selecting not only the most on-trend jeans, but also those which are built to last. For example, there are 15 unique steps to creating a pair of AG Jeans, and before they are in your hands, each pair of Citizens of Humanity jeans passes through the hands of at least forty others."
It's clear that these clothes are built to last through many years and still look great. For example, choosing a stylish, premium dress in the right print can be worn in the summer and with tights in the winter and will last year-on-year. Choices like these set you in the right direction in the fight against fast fashion.
Of course, you don't need to refresh your whole wardrobe right away. The value of unused clothing in wardrobes has been estimated at £30 billion so try to resist the temptation to spend. Although there may be offers on clothing ranges that are hard to ignore, it's important to think twice before making a purchase that you may not get your wear out of. In addition to this, learn to love the clothing that you already have and make sure you really like a garment before purchasing.