Everyone is talking about Scarlett Johansson's new vegan skincare line that features gluten and nut-free products that are sustainable too. But celebrities are not the first to jump on the vegan and eco-friendly beauty bandwagon. Ethical Elephant lists over 300 vegan and cruelty-free beauty brands that span the categories of make-up, skincare, fragrance, nail polish, hair and body care. Beauty is a big business, so it's a good thing that so many eco-friendly options exist now.
Also Read: Top 8 Anti-ageing Vegetables
With Earth Day around the corner, you may be thinking about lifestyle changes you can make that help the planet. A decade ago, buying natural products was reserved for those who could afford to spend big bucks. But, now we can easily buy from companies that care about animals and the planet without stress. Every drugstore has a few inexpensive options so switching over to sustainable beauty products is easy peasy. And you don't need to be "vegan" to buy products that are cruelty-free and sustainable. Any tiny steps you make toward a sustainable lifestyle benefit you and the planet. And your beauty products are a great place to start your journey.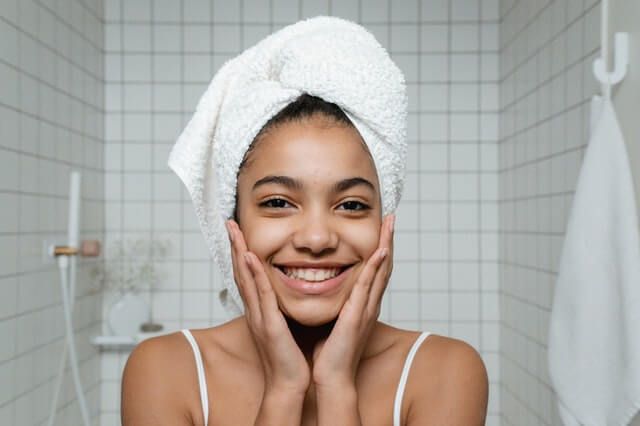 Where Do I Find Eco-friendly Beauty Brands?
Whether you live in Europe, the UK, the US or beyond you have many great options both online and in your local supermarket or drugstore. If you are ready to make that switch to eco-friendly, and even vegan, products you'll have no problem finding something you love. If looking for products that don't contain animal-derived ingredients look for the vegan label right on the packaging or the Leaping Bunny logo. There are a couple of other vegan labels used across the world to indicate if a product is vegan. But sometimes products aren't labelled, and you have to research the ingredients.
Cruelty-free Products That Make a Difference
Here are just a few of the hundreds of vegan beauty brands that have been around the block and have pioneered the eco-friendly beauty movement. These companies also have sustainability initiatives, which is icing on the green cake.
Dolma Vegan Fragrances
Many well-known perfumes contain animal ingredients and are tested on animals. One of the oldest 100% vegan and cruelty-free makers of perfumes and aftershaves (since 1982!) is Dolma Fragrances. Their products do not contain parabens, palm oil or phthalates, and they have both women's perfumes and men's aftershaves. You can feel good about supporting a small independent UK brand that also plants a tree with every purchase.
Pacifica
Founded in 1996, this beauty brand from Portland Oregon, was one of the first to offer vegan and cruelty-free beauty at affordable prices in common stores like Target. Pacifica uses recyclable materials in their products and packaging and they never compromise on the ingredients used in their product lines.
Also Read: 7 Amazing Beauty Tips for Glowing Skin
Aesop
The household Australian brand has been around since 1987 and has spread its wings to the UK and EU markets. Simple labels, plant-based ingredients, and treading lightly on the planet are the missions of Aesop. They participate in many sustainability efforts and community programs, holding certifications from Cruelty Free International, PETA, Climate Active and South Pole's Climate Neutral Company programme.