If you don't know what Twilight is, then you're probably living under a rock or have never come into contact with an adolescent female. Twilight started out as this mega-popular book series that swept the nation faster than you can say forbidden love. Anyhow, Twilight sparked a major fashion movement, which some people refer to as the "Cullen Effect." From vampy jewellery to colour trends, check out the five fashion trends that the Twilight movies started:
Trend #1: Sneakers with a Fancy Dress a la Bella Swan

During the prom scene at the end of the first Twilight movie, Bella Swan, played by Kristen Stewart, sported a gorgeous cobalt blue dress with a ruffled skirt. She paired the twirl-worthy dress with a sweet cardigan. But, since Bella broke her leg, she sported a cast and a regular worn-out sneaker. Since that moment, girls from all over are sporting their favourite pair of Chucks to their prom. Well, at least they'll save a bunch of cash on a pair of heels, which will only make their feet hurt.
Trend # 2: Leggings With a Mini Dress a la Alice Cullen
Since the very first movie, Alice Cullen, played by Ashley Greene, has sported cute mini dresses with leggings to keep the look innocent and sweet. Add a pair of ballet flats to this fashion mix and you has got a balanced look that's perfect for school. Not only does wearing leggings under a mini dress keep you covered in a sexy way, it helps you look thinner and elongated. You can wear leggings with a short skirt to show off your legs in a sexy, not skanky, way.
Trend #3: Grey Tones a la Edward Cullen
Edward Cullen, who is played by Robert Pattinson, is the vampire protagonist of the film who falls in love with Bella Swan. Since he's a vampire, he wears grey tones throughout the film. Grey is a fantastic colour because it's dark, yet it doesn't scream Gothic vampire. Since the first movie was released, designers have been creating t-shirts with an Edward-like twist by making them long sleeved and grey. From jackets to crew-necks, grey has become a lot more popular since the release of the Twilight movies.
Trend # 4: Cool Jewellery a la Rosalie Cullen
Rosalie Cullen, played by Nikki Reed, is truly a fashionista. All her outfits are perfectly put-together and memorable. Her most memorable accessory is a vintage gothic personalised necklace that has plenty of mystery. Since she sported the necklace, a variety of moon-related options like Moonglow Personalized Jewelry have become popular.
Trend #5: White Turtleneck Jacket a la Emmett Cullen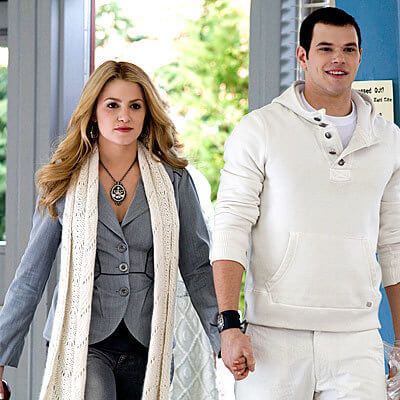 Emmett Cullen has the cool, put-together hotness that girls swoon over. His trademark look is the white turtleneck jacket he wears, which has become a huge trend for men.